I've written what features I think future all-in-one wearables will have, took a second look at that on the eve of the Apple Watch launch, and had some questions about what Apple left out of their presentation after they launched. All things considered, if you look at what features I think need to be in a smart watch, and what Apple delivered, there are some gaps. Most important to me are the following:
Battery life needs to last longer.
Battery charging needs to be simpler.
Real water resistance would be nice.
More health sensors are needed to replace the need for a separate fitness band.
There are definitely improvements possible in the looks department.
Let's take a look at these in turn:
Battery Life
Until the watch launches early next year we won't know for sure, but it seems clear the battery life of the Apple Watch is not particularly good. Apple reps have mentioned charging overnight, meaning the battery likely doesn't last more than 24 hours (and possibly not even that long). Considering fitness bands generally last a week or more, and that some people want to monitor their sleep patterns, this is particularly annoying.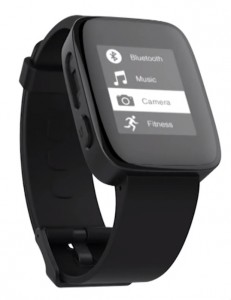 Not that one can compare these watches directly, but just days after the Apple announcement a new smart watch out of China launched called the Weloop Tommy. It doesn't have a color screen, nor even a touchscreen. It doesn't have a heart rate monitor. It doesn't have the metal case of the Apple Watch. It does, however, last up to 3 weeks on a charge. It can operate up to 50m (that's 164ft) under water. It can control the music and camera on your iPhone (or Android phone). It can track your steps and sync to fitness apps on your phone. The kicker – it costs $75 including shipping anywhere in the world. It's probably more of a problem for Pebble than for Apple, but still – water-proof and three weeks of battery life is a good deal at this price. I wish Apple had been able to squeeze out some more juice.
Charging the Battery
Apple's magnetic charging dongle is cute, but also quite annoying considering you need to remove your watch to charge it. Maybe there's no getting around removing one's watch to charge it, but coupled with having to do it every day, this is annoying. Lots of rumors swirled around what Apple was going to do with alternative charging methods, from solar to kinetic to wireless, etc. It's a shame that none of those came to fruition.
Water Resistance
Plenty of watches are not water-resistant, but Apple is actually pitching one of the three models of their watch as a Sports model and yet you can't go swimming with it? or take a shower after playing a round of tennis? Apple didn't add water resistance to their iPhone this round either, when both Samsung and Sony offer that with their flagship phones, but this is a watch, and I think a watch should be water resistant, especially one that focuses on fitness and health – which brings us to the next issue…
Health Sensors
Apple has hired a slew of health and medical experts over the past few years gearing up for the launch of wearable devices. Apple has developed a framework, HealthKit, to act as a single hub for sharing health data. Apple can use this expertise to develop new ways to analyze and present health data to users and their doctors. In order to do that, however, they need to have sensors in their wearable device that can collect that data. Right now they can track movement and heart-rate. Since the wearable is supposed to be charged at night, there's no way for it to be used as a sleep tracker. Other sensors that people guessed at include body temperature, blood oxygen, and glucose sensors. Glucose might not yet be possible in a consumer device, but certainly temperature (useful for detecting fevers, but also useful for fertility tracking) seems within Apple's reach. It's possible that the Battery Life is again the culprit here, forcing Apple to cut back on the number of sensors due to their effect on battery life.
Appearance
The Apple Watch looks nice, but if one compares how it looks to the watches made by the companies Apple SVP Marketing Phil Schiller follows on Twitter, such as Patek Phillipe and Panerai, it doesn't really compare. Jean-Claude Biver, who heads LVMH's watch division (which includes the brands Tag Heuer and Hublot among others), says about the Apple Watch that it "has no sex appeal. It's too feminine and looks too much like the smartwatches already on the market." Just to make sure he wasn't misunderstood, he added "To be totally honest, it looks like it was designed by a student in their first trimester." For some more from Biver, check out this Forbes interview.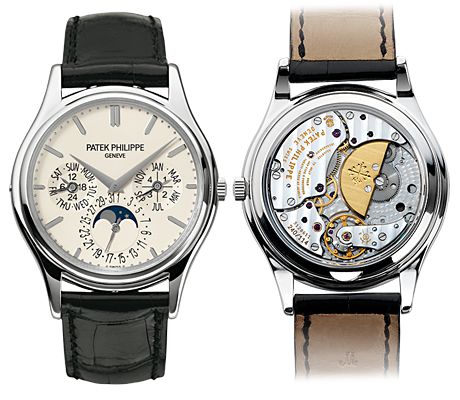 Sure, he's a competitor (of sorts). He has an agenda in making those statements. That doesn't mean, however, that everything he says is wrong. Compared to a Patek Philippe or a Panerai, the appearance of the Apple Watch is boring. Compared to a Tag Heuer or Hublot, there is no question the Apple Watch is more feminine. That's not necessarily a bad thing in and of itself, but when appealing to an early-adopter group that is undoubtedly skewed male, it does have an effect.
Watch Movements
Which brings us to the topic of this article. What if Apple didn't manufacture their watches? Rather, what if they didn't exclusively manufacturer their own watches. Let's not get distracted by the ancient Mac Clone experience that Apple went through, those were desktop computers. In the world of watches, it's very common for a watch manufacturer to use a movement (the core of the watch) that was manufactured by a separate company. Swatch Group owns the largest watch movement manufacturer, ETA SA, which has existed in some form since 1793.
Certainly some watch companies design and manufacture their own movements. That gives them a competitive advantage, especially in the world of 'complications' which unlike the negative connotation usually associated with the word, are advanced features that become increasingly difficult to add as the number of complications increases. Complications in watches are anything beyond standard seconds, minutes and hours, and can include day, date, month, moon phrase, perpetual calendar, chronograph, alarm, etc.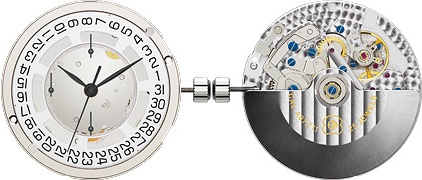 What if Apple decided to design the core movement, but allow other watch manufacturers to manufacture the actual watches? This would have several advantages:
The cheapest Apple Watch is slated to cost $399. If Apple sold their movement for $399 to other companies, they would actually get a larger margin on the movement (since they would not need to include the watch body, strap, battery, etc. Even at that cost, there's plenty of margin for a high-end watch manufacturer to design a a profitable watch. Of course, larger companies would get cheaper costs in volume, so it's possible to get the cost of Apple-core watches down to the same prices as Apple Watches themselves.
If another watch company made the watch bigger to accommodate a bigger battery or extra sensors, that doesn't reflect badly on Apple, but still allows Apple to have watches using its technology with more sensors and longer battery life.
Most watch companies don't want to be technology companies. Watch companies know design. They know how to make watches rugged and water-resistant. Plenty of watch companies would be happy to outsource the tech to Apple.
Even if the Apple Watch has more design variations than any smart watch that came before it, it can't compare to the variety of watch designs that come out of traditional watch companies.
There are certainly some disadvantages to this approach for Apple:
While Apple gets more of a markup at the lower-end, it probably loses out on the high-end watches which probably brought in a higher profit-margin.
Apple loses total design control, not something Apple really has ever done. This is probably the biggest obstacle.
While a bad review of an Apple-core watch should probably reflect more on the watch manufacturer than Apple, Apple will still get some of the blame when bad reviews inevitably come in for some partner watches.
One of the biggest problems is actually how to integrate the touchscreen. If Apple includes the crystal with their integrated touchscreen technology, that will limit the designs possible by watch manufacturers. If Apple doesn't integrate their screens, then there could be all kinds of integration issues. If Apple does include their screen it will make it harder for the watch companies to waterproof and ruggedize the devices, another important issue.
This is really just a thought experiment. Letting other companies make watches with an Apple movement could solve all the initial problems I mentioned above, but it's not likely to happen in a world where Apple has total control over their designs. I would hope Apple would realize watches are a totally different type of device than they're used to manufacturing, but I suspect that won't move Apple much in the direction of partnering with watch companies.