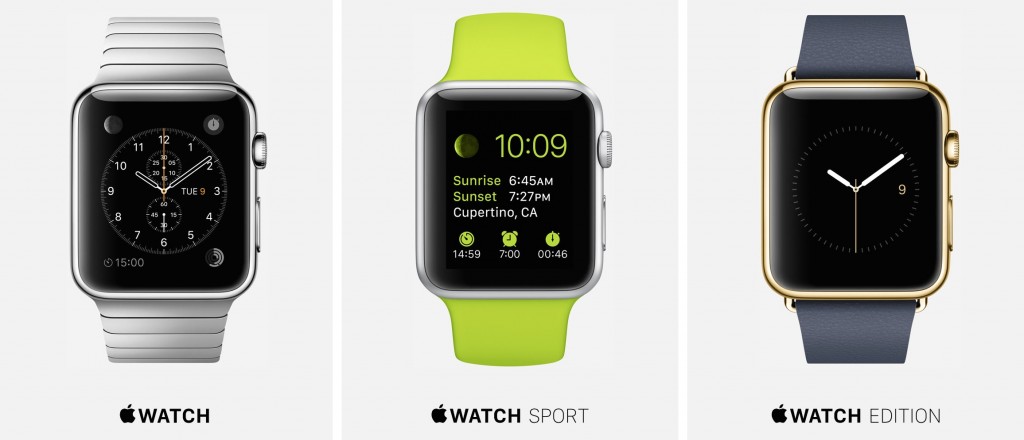 So the keynote just ended. The iPhone 6 and 6 Plus were about as expected. Other than the obvious screen resolution and battery differences, it seems the only functional difference between the two is Optical Stabilization for photography in the 6 Plus. Apple Pay is a great solution for payments that Apple has already gotten many large retailers on board for, something it seems they are uniquely capable of doing. I don't remember other companies getting that kind of traction from the stay with a new payment method. The real announcement of the event was, however, the Apple Watch.
Some things about the watch which are interesting:
The Digital Crown is a great user interface coup for Apple. Being able to navigate through some features without ones fingers blocking the screen is important for such a small screen.
There is some intelligence in the messaging app that allows it to suggest answers to texts which is really interesting if it works. i.e. if You receive a text asking 'Do you want to get Sushi or Burgers for lunch?' it should be able to suggest Sushi and Burgers as quick-response options.
Apple is clearly leading in physical options for their watch. They offer two screen sizes (38mm and 42mm), three materials in two finishes each (Stainless Steel, Space Black Stainless Steel, Aluminum, Space Grey Aluminum, 18K Yellow Gold, and 18K Rose Gold), and numerous watch bands. Pebble's Steel bracelet, or Samsung's recent offering of a Swarovski crystal band for their Gear S smart watch, seem amateur in comparison.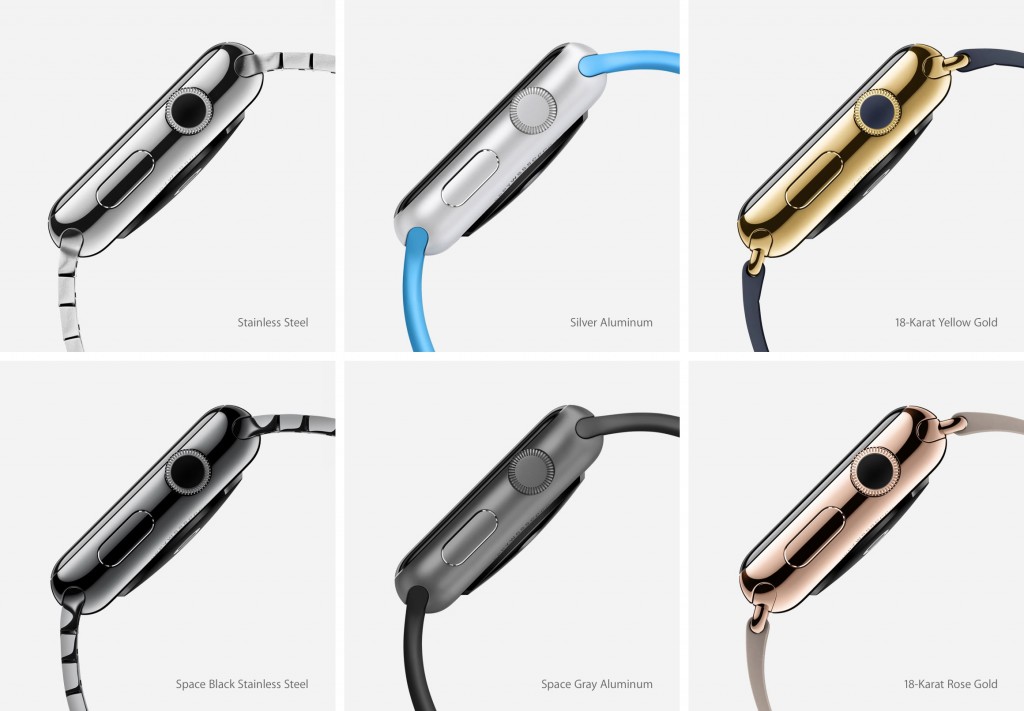 Apple did not offer a round screen. I didn't really expect they would, as it is a very inefficient use of screen real estate, even if it does look good. There are plenty of traditional watches that are rectangular, not round.
The watch seems to have a fairly sophisticated heart rate sensor on the back on the watch, and very good integration with their Health app, and through that all HealthKit-connected apps.
The reliance on other sensors in a connected iPhone, and the requirement to have an iPhone, are disappointing.
The presentation does leave some gaping holes it the description of the watch and its capabilities. Here are a few, in no particular order:
Will the watch support connecting to Bluetooth devices such as headphones?
How does the watch connect to the iPhone? WiFi? Bluetooth?
The Maps app was heavily shown in the presentation, but does the watch need to get GPS from the iPhone?
Unlike some competitors, the watch band connection is non-standard. Will Apple be allowing third-party manufacturers to make watch bands?
Apple showed the watch being used to make a payment with Apple Pay at an NFC terminal. When paying with an iPhone the user needs to authenticate using TouchID. How does the user authenticate on the watch? HeartID? or is the watch nearby the phone, both which are registered with Apple, considered a form of authentication?
How long is the battery life? If the watch needs to be charged with a magnetic dongle stuck to the back of the watch, how long does that take? I guess you're not tracking your health, or sleep, while that is going on…
Is the watch water-resistant? Enough to take it into the shower? To go swimming?
Which sports can be tracked using the new Fitness app?
Overall, there are some very impressive things about the watch, and a few disappointing things. We don't know everything yet, as the watch won't be out for several months, but it seems a few downsides are clear:
You will need an iPhone to use the watch. Presumably to use GPS features like maps, and also for Apple Pay.
There are not many health sensors in the watch, or at least they were not discussed. Angel doesn't need to close up shop before their launch.
Charging the watch is going to be an issue. They haven't said how long the battery lasts, but it seems if you want this to replace a fitness band that can track your sleep, it probably won't be able to do that while it charges.
That doesn't mean they won't sell a gazillion of these things (or that I won't be one of the people buying one), but it does mean that there are definitely niches available to other companies, and definitely room for other companies to innovate. Wearables that track fitness and sleep and whose batteries last a week have a place. Wearables with multiple sensors like Angel have a place. Certainly companies that can solve the charging problem will have a strong differentiator.
The game, it seems, is still afoot.